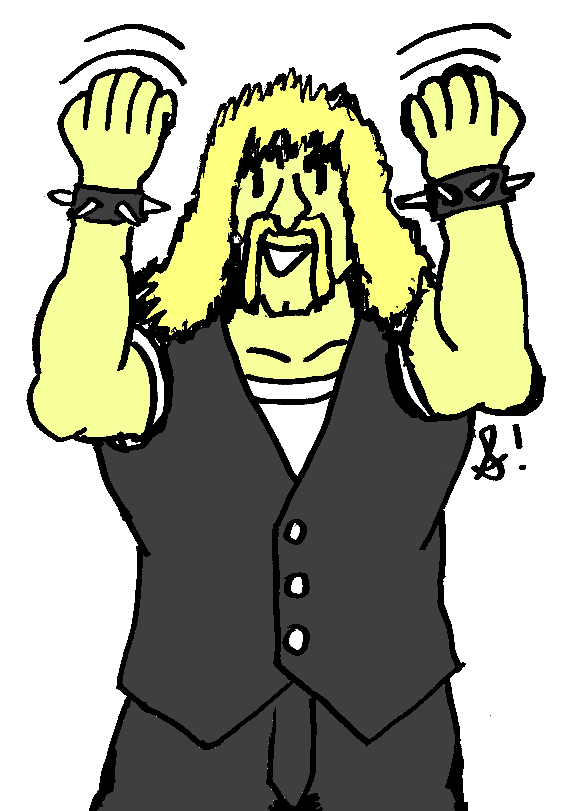 History
Gjallar Johanssen is the son of the superhuman world conqueror Sam Johanssen. In the late 1990s Sam teamed up with Philippe St. Joseph Lateran to recruit most of the world's superhumans into an army called The Last Army. This army made war upon all other superhumans, particularly Ellipsis and his team Total Conversion. Gjallar came of age as a subcommander in this army, and may have been present for a slaughter of some members of the Subhuman sentient undersea species.
Sam Johanssen died in 1999 during a planetary crisis. The Last Army dissolved soon after. Gjallar thereafter drifted through life as an adventurer and mercenary. After a disappointing alliance with a Tennessee liberationist militia in 2010, he made a deal to serve as a U.S. Government field agent.
---
Personality
Gjallar grew up rebellious, hot-tempered, and socially maladjusted, to say the least. Among other things, he wanted to kill his father to prove himself. Sam Johanssen actually encouraged this, for the thrill of the challenge. With such an example, Gjallar himself grew up to be a thrill-seeker. Only with time and disappointment has he shown some signs of maturity. His mannerisms are still brash and his temper still hot, but now he can function as an effective and respectable leader - at least sometimes.
---
Powers and Abilities
Gjallar has mid-level superhuman strength and resilience. He's spent most of his lifetime brawling. During his youth he had access to the finest martial training, but due to his anger and rebellious nature, his training level is only about that of an average militiaman. Still, he has massive practical experience in hand-to-hand combat.
---
Appearance
Gjallar is roughly 6'4" and brawny, with long blonde hair and a goatee-style mustache. He dresses in black jeans, a t-shirt, biker boots, and a leather vest.
---
Publications
---
Author's Notes
Imperilus was always a background character for me. I knew his father had a grown resentful son, and I liked the old Marvel Comics Sub-Mariner phrases "Imperius Rex" and "Avenging Son". So I filed Imperilus in my list of characters for random events. And then he showed up twice!
The first time was "Cauldron", my 2010 mini-Novel-Writing-Month submission. I took a challenge to write a short story episode every week and not use my main characters. So I rolled randomly. Imperilus came up as the main villain. He got some attention then.
The second time was the RACCie Awards of 2014. I randomly selected Philippe St. Joseph Lateran as the Master of Ceremonies. But he's a prick, so I kept rolling. Imperilus came up as the replacement - and I wrote that literally. He was a hit.
So, here's his chance at the big time.
(signed) Scott Eiler, 14 May 2015.