Travelog of Port Huron / Sarnia, 2007

"The Blue Water Region"
Domination of Eiler: Home The Declaration of Domination What is the Domination? Latest Fiction The Dominator
Journals (by state/province code): Typical VT WI WI IN IL MO WI WI IA IL MI WI WI WI ?? <!a href=journal16.htm> ON MI Blog.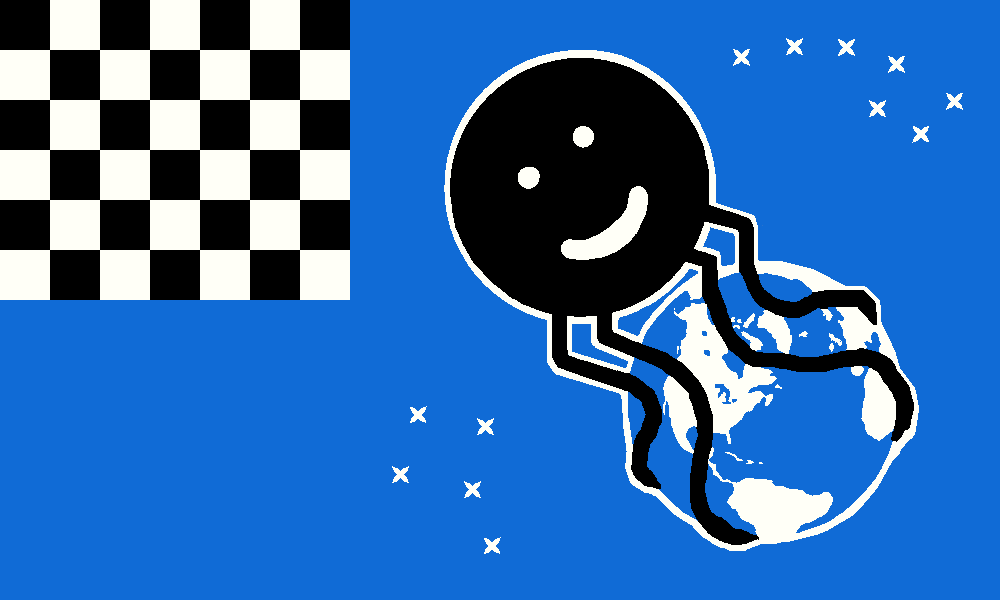 Domination of Eiler Journal #16: Operation Common People
The New Huron Offensive
---
What Is the Domination of Eiler?
---
In one sense, "The Domination of Eiler" is a political entity modeled upon the Holy Roman Empire. Which is to say, it works through national and local political entities, but transcends nation-state boundaries. You may already be a citizen without knowing it!
In another sense, "The Domination of Eiler" is a pen name for an amateur but very prolific web journalist. Perhaps you may enjoy these travel writings, given this simple guide:
The Domination of Eiler is led by, of course, the Dominator.
Its chief military force, and bodyguard of the Dominator, is the Domination Guard.
The Domination's world headquarters is now in Lansing-Michigan. As such, some new points in the North Eileranian heartland are targets for Domination patrols, even across international borders.
Domination of Eiler force policy is to take short vacations, close to home. Employers love this policy, and it's helped the Dominator avoid airline checkins and Rituals of Humiliation for almost two years now. Let's make it three!
Primary target for this mission is the international twin-city of Port Huron-Michigan and Sarnia-Ontario. They call it the Blue Water region for some reason.
This will be the Dominator's first visit to Canada since September 2001.
Due to a downage of the continental air transport system, the Dominator found himself vacationing not in Las Vegas or some such exotic place (he'd wisely left his vacation plans open), but instead the Canadian shores of Lake Huron.
At the time, the forces whizzed past "Chinese-Canadian Cuisine" (what? General Gau's Back Bacon?) and all of Sarnia's other attractions which were visible from the highway. This time, the Domination of Eiler comes to patrol.
This will be the Dominator's first visit to his Canadian lands under the Domination of Eiler battle flag.
The Dominator lived twenty years in New England, where half the places worth driving to were in Canada.
Since the Declaration of Domination in 2004, the Dominator's lived away from this border.
Now in 2007 the Dominator lives in Michigan, closer to his Canadian subjects than ever before! It's about time he came to visit.
The highlight of this trip will be an attempt to ride a bicycle across an international border, on the Blue Water Bridges.
Day 0: Wednesday 29 Aug 2007
"Work From Flint Day"
Fine lodging at the gates of the motor plant in Flint.
A reasonably acceptable EilerBase for the day has been secured, in a destination that practically nobody travels to - unless they're in town to work for a certain large auto company to be referred to as "Got Machinery?", or GM for short. The destination would be Flint-Michigan. The worker would be the Domination Guard engineering force, using its GM connections to get a head start on vacation.
Flint-Michigan has a heavy gradient in lodging prices. Near the fancy company buildings (one of which is a GM office), a room costs $140 USD a night. Two miles away near the GM metal fabrication plant, a room costs $30. Quarters have accordingly been secured for $30, for two nights starting yesterday, so as to be convenient to this "Work From Flint Day" at the fancy GM office. Wise move, due to road construction.
The base submits local color and redneck fun, judging from the clientele, all local and fresh from work. This matches a song heard on East Lansing campus radio en route, about common people, by Joe Jackson - and William Shatner! The One Maker says, that's good enough for operational music.
The base is cheap, but the fancy neighborhood submits a brew pub, Redwood Lodge! This was conquered for Wednesday dinner, by bike, despite storms rising. The Domination of Eiler is increasingly Michigan-tough.
Redwood Lodge rewarded the effort with half-price beer and pizza, 4 - 7 pm! Or 6 - 7 pm in this case.
Rain delay on return. Oh well, the hazard of being stranded at a brew pub on a vacation night was factored in to this mission.
... Not stranded long enough, and the storms are thoroughly over! A cold front now rules the remainder of vacation. Celebratory beverage at Bristol Fish and Grill on return. And lots of interaction with upscale locals who swear that grandchildren are wonderful, but children not necessarily so.
Also interaction with bartender. He says, Redwood or Bar Louie the martini bar for affluent cuisine in Flint, but that's it. Bristol Fish wants an intermediate Happy Hour niche between $2.50 pints of local beer at the Fancy Place, and $1.25 bottles of Miller Genuine Draft at the factory place. Not likely, but good luck.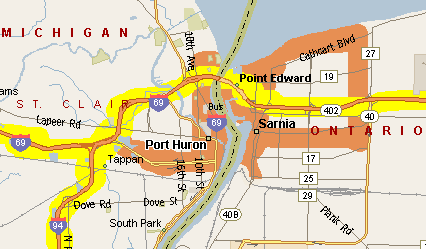 Day 1: Thursday 30 Aug 2007
Crossing Day
Quarters have been pre-arranged in Sarnia-Ontario on the Canadian side. Before the traditional 3 pm checkin, the plan is to kill some time on the United States side in Port Huron-Michigan.
Exit Flint at 10 am. Enter Port Huron-Michigan before noon, after a less-than-arduous drive.
Got guards? This tunnel goes to Canada! Amtrak doesn't use it any more, but it's still usable.
Parking is not free downtown, but 25 cents in the meter will buy over three hours. Splurged the entire quarter, and it came in handy.
Brunch of Champions at brew pub Quay Street Brewing Company. Two days, two brew pubs so far!
Port Huron has four museums and a lighthouse, plus lots of parks, restaurants, and other places to watch the boats go by. (If a boat carries freight on the Great Lakes, it probably goes past here.) If Sarnia can match this, the metropolis's allotment of vacation Eiler-Hours may expand to fill all the time available.
Started with the main Port Huron Museum. Typical local exhibits, heavy on artifacts (and a special Gross Facts exhibit, but no boogers on display), light on history.
On exit out the museum door, the local Ten-Cent Trolley Tour pulled up and intercepted! Therefore saw most of Port Huron in one fine loop, including the railway tunnel to Canada.

Tunnel is said to be this continent's largest construction project of the 1990s. Here on the Michigan side of the tunnel, perhaps they forgot about the Confederation Bridge to Prince Edward Island, opened 1996 or thereabouts.
Still, it's an impressive tunnel. Passenger trains used to go through it to get from Chicago to Toronto. Too bad Amtrak gave up on that practice.
Crossed into Canada around 3 pm. (Operational music "Red Sector A".)
As traditionally happens, the Domination of Eiler got special attention from the Canadian crossing guards, to ensure the absence of alcohol, tobacco, firearms, and immigrant laborers. Having none of these things on board the Flagship automobile, the Domination prevailed.
But found bicycles officially prohibited from at least the eastbound bridge, despite presence of a perfectly good sidewalk. Aww!
Down time at selected barracks, Drawbridge Plaza, a full service hotel with yoga classes and an English pub on premises. Chose pub over yoga. Shrieklings were dominating the pub, though, so dined at nearby Ups 'n' Downs Pub. Featured dish jambalaya, washed down with imperial pints of the Ricards Red beer of Ontario. Then a bike ride, and finally dessert at hotel pub.
Throughout the day, confused the issue of national origin by wearing a Vermont T-shirt from 2004 and a "James Ready" baseball cap from New Brunswick 1986. Barmaids said upon noticing the hat, James Ready beer is cheap in Ontario stores now!
Sadly, Sarnia does not match Port Huron, at least for tourists. Sarnia's main tourist attraction is a casino. But its main economic engine is a $#@!ing big Esso Imperial Oil refinery, plus two more refineries nearby. So Sarnia does not feel a need to pump lots of effort into the tourist industry, but it's still a decent working-class city.
The Port Huron / Sarnia tourist dynamic is therefore less like Davenport / Rock Island, more like Davenport / Moline (Moline being the home of John Deere tractors). But it still has a certain Quad Cities-like charm. So, have fun in Port Huron, sleep in Sarnia.
Day 2: Friday 31 Aug 2007
Port Huron Patrol
Today is the last best chance to do Port Huron touristy things before the famlees show up on Saturday. So, back across the bridge to see if the U.S. passport works for entering the U.S.! Combined arms assault: car for crossing bridges, bike for everything else.
Under way at 9 am. Cleared the border just before 10 am. Discovered at visitor center, most Port Huron attractions open 11 am!
Walk the Tower! Its 188 steps stand ready to defy you. See also:
Exception: The local ice hockey arena has an observation tower, open 10 am - 3:30 pm Monday. 188 steps. Hockey is hidden from tower view, but the Blue Water Bridges and all the metro area are visible.
The expeditionary force held out until 11 am, and amused itself by watching boats go by. But by then, food was a priority. Breakfast of Champions at Military Street Music Cafe: fish sandwich and chowder, washed down with the Killian's Red ale of Colorado.
Then rode south and rolled back north up the river, conquering all the way. Coast Guard Cutter Bramble, Lightship Huron, the Thomas Edison Depot Museum, and the Fort Gratiot Lighthouse all submitted historic exhibits - a mix of "maritime" and "prominent local citizen". Guess which one is "citizen"! (Hint: Thomas Edison spent some boyhood years in Port Huron.)

All targets except the lighthouse are operated by Port Huron Museum. $12 USD buys a "passport" that gets you into four properties, for about half price.
Cutter Bramble still floats, and has functioning toilets on board! Lightship Huron is permanently moored on sand, and has a port-a-potty outside - but also underwater cameras with inside monitors, to show the visitors how murky and green the Blue Water is today. Usually the water here is nice and blue due to swift currents (hence the term "Blue Water"), but there were storms recently to stir things up.
The lighthouse is free - when the U.S. Coast Guard feels like letting you in at all. It is an active Coast Guard property still, and lighthouse keepers live there. Coast Guard teenagers come out in the yard to gawk at the tourists, and (according to the locals) a Coast Guard rescue hound comes out to save any dropped meat which would otherwise attract flies. No meat today, but the hound came out anyway. Yip yip yip! During prime tourist season, museum staff help guide the tourists.

The Lighthouse Park allowed a free chance to dip a ceremonial cow-colored bandana (#3) into the south end of Lake Huron. A similar ceremony has been observed at the south end of Lake Michigan, and at the Mackinac Straits in between. So is this inland waterway made secure for the Domination of Eiler.
Crossed back into Canada around 3 pm. (Operational music "Party Till the World Obeys". And "We've Got A Bigger Problem Now". And "Summer In Hell".)
Northbound Crossing Tips:
Many more trucks on Thursday than Friday. Many more cars on Friday than Thursday.
Once one defeats the traffic, crossing goes much faster if you can display a door key from a nearby Canadian hotel, and say you checked in yesterday. Not to say you should save one from a previous visit or anything....
Memorize your license plate number. You will be asked to recite it. For all the border guards know, you're a typical U.S. citizen and you stole this car.
Pub dinner in the same place as last night, only with lamb curry and Rickard's White. A walk through town (in time for some shopping and a Vesper-Helio-Dominance observance of sunset) and some down time is envisioned to complete the night.
Well, dessert too, at hotel pub. When the pudding selection is named "Spotted Dick", that's adventure enough until tomorrow. (English pudding = American cake. Eileranian cake, that is.) If only the bar had a rule against noisy pre-verbal patrons who sound like the loudest animals in the zoo, this night would be perfect. But other patrons are friendly. Reg and Norm say Hi to the world!
Reg says, Sarnia and Port Huron share the same wonderful thing: the Blue Water. Reg also says, some day, check out the stats of all winning horses. #4 comes in four out of ten times! (Are we sure, "Reg" isn't short for "Red Green"?)
Norm Haggan Jr. (a.k.a. Norman Haggan Jr.) is formerly from Belfast in Northern Ireland, and now lives in Sarnia, Ontario, Canada. He looks for relatives on the Internet, and he'd love to show up on an Internet search so as to hear from relatives. Welcome to the realm, Norm.
Rich sits here tonight too. He comes from Michigan, but his wife comes from Mexico without documents. The United States is not responsive to her having married an American citizen, so he has to visit her in Canada. This could be another Canadian success story.
... Due to the extra-large text setting on the favorite computing device, Reg, Norm and Rich all reviewed these entries. So they've earned the right to be on So You Met My Web Page At The Bar!
On TV... Overheard from an interviewee on Canada's Weather Network, in a mighty whiny voice: "I don't understand what we're doing to the Earth! I want my grandchildren to..." No, he doesn't understand, does he? Because he helped ovepopulate the Earth.
Day 3: Saturday 1 Sep 2007
River Patrol
Domination day of rest... no, not really. Troops turned out at 8:30 for complimentary calisthentics at the hotel gym!
Whether you like cottages or refineries, the St. Clair River has something for you.
Every fine vacation needs a day without an international border crossing. Today would be the prime day. And prime activity for the day is River Patrol and Breakfast of Champions on the Duc d'Orleans II riverboat.
Lunch cruise leaves 12 pm, every day but Sunday (2 pm then, no lunch). Reservations encouraged, but they have enough extra lunchmeat, potato salad, and cans of Molson for a few walk-ons.
Shared the ship with a busload of Chinese-Canadians and one of Greek-Canadians. Greek bus slightly delayed by an accident on North Eilerania's second most evil road, the 401 from Toronto. Only I-80/94, the Hellroad of Gary, is eviler. (Yes, "eviler" is a word. The spell checkers say so, whenever they meet "Eiler"!)
The tour goes downriver, not up lake. As such, the prime scenery is an odd mix of cottages and refineries. Plus the Blue Water itself. It still looks mostly green, but boat staff say, "Boy, it looks blue today!"
Post-luncheon luncheon of onion soup and Rickard's Red at Stoke's Grill and Bar. Followed by down time at hotel, then dinner at Mamma Rosa's Bar and Grill. Then dessert in familiar places in and near hotel. May have to spend another day in town to get a bike patrol in.
Day 4: Sunday 2 Sep 2007
Sarnia Patrol
A secondary target for this mission has been considered carefully. Windsor, or The Thumb?
The Thumb of Michigan (if you consider the Lower Peninsula to look like a mitten, like most people do) has a Pioneer Village site, right at the tip. On the other hand (so to speak), Windsor-Ontario has a casino. Casinos are usually not the sign of a vibrant economy. But then Sarnia (well, technically its surrounded village Point Edward) has a casino too. Perhaps casinos are simply taking advantage of sensible Canadian laws which don't require casinos to declare themselves to be either functioning riverboats or Indian reservations.
The Thumb has peaceful beaches, practially unspoiled by tourism - because they're boring. Windsor has a nice view of Detroit.
There are targets of amusement value on the way back from both places - but also obstacles.

Target from Windsor: a "Buccaneer Beer Festival" at a local renaissance fair in the countryside south of Flint! But it is Domination policy to not support beer festivals unless they come with beds. Besides, to get home from Windsor, Michigan residents have to fight their way through Detroit.
Target from The Thumb: Alice Cooper in concert at the Dow Event Center, Saginaw, Sunday night! But no hotels nearby, nor other evidence that downtown Saginaw is hospitable to tourists who may be there at 11 pm after a concert. Alice Cooper, scary. Alice Cooper in Saginaw, too scary for the Domination of Eiler.
With these options duly considered, the Domination of Eiler expeditionary force will spend an extra day in Sarnia instead!
Big bridges can be a useful design component of a riverfront park.
Kingdom-of-Heaven obeisance at St. George's Anglican Church, where the prayers include the phrase, "And grant unto thy servant Elizabeth our Queen...". When in Canada, why not worship the Canadian way? But God help them if they ever have to update their 1959 Common Prayer Canada book to change the ruler's name.
Then, uptown to Point Edward Charity Casino for Breakfast of Champions: omelet and Upper Canada Dark Ale.
Finally, bike patrol around Sarnia. (Operational music "Goin' Up the Country".) Took advantage of two bike trails: one nicely paved at Point Edward, one dirt trail on a former trainbed in Sarnia. Got some beach time in, but mostly just rode.
Raided the Lambton Mall and some other stores, but took no trophies. Wanted a "Support Our Troops" T-shirt with U.N. and Maple Leaf logos. Giant Tiger retail store used to have them, but sold out. Aww!
Down time at hotel, then English pub dinner. Pub nice and quiet. Waitress remarked, nobody comes to Sarnia for a long weekend... Welcome to the Domination of Eiler.
And that's about it for Sarnia.
Day 5: Monday 3 Sep 2007
Extraction Day
In Sarnia they march for Labour Day. See also:
Sarnia has some parting statements.
Enemy action against the Flagship! At some unidentified hour last night, an urchin squeezed in to the Domination's motor vehicle, through a side window that's protected against everyone but contortionists. This bit of humanity's slimy future passed up a car stereo, a radar detector, and a pair of biker boots - but swiped about $3 in toll money, and much more than that worth of breath mints. Let the perpetrators of this vile rebellious action be forevermore identified by their fresh minty breath.
Drawbridge Inn admits their cheap idea of security is to put up signs saying, "Lock your car". On checkout, they quietly lowered their Labour Day Weekend nightly rate, to reflect that they are usually an affordable hotel for the typical traveller. Thereby the Domination of Eiler made back double what was lost. Good enough.
Canada observes its Labour Day the same day the U.S. has Labor Day. Sarnia has one of Ontario's only four Labour Day parades. It was big enough for the marshalling area to be about eight linear city blocks in size. Prime feature of a Labour Day parade: masses of laborers marching on their day off. Plus, of course, Shriners in mini-cars.
The Stones 'n' Bones Museum was open for this special occasion. Quite a lot of natural history, including taxidermal specimens, bones, fossils, and large gems. The proprietor seemed especially fond of his rare dead stuffed blonde grizzly bear and his large transparent butterfly.
Sarnia has a Historical Museum too, but it's tucked away on a side street, not marked on maps, easy to miss even when walking through the neighborhood... and not open Labour Day. The Stones 'n' Bones Museum staff were kind enough to call ahead. They say, Sarnia Historical Museum is just a little town museum (the point being...?), and for real history, go 40 minutes away to Grand Bend. Hmm, probably went to Grand Bend already, during the original Huron offensive. Too bad the Domination travel journals don't go back that far.
Could easily make it back to the Great Hall of Eiler in Lansing. This would take about 3 hours - including one hour for border crossing. (Operational music "Thinking is the Best Way to Travel".)
Southbound Crossing Tips:
Left lane says Trucks Only. Right lane says Cars Only. Middle lane says nothing. Try the middle lane! Uniformed crossing guards will steer you back into the Cars Only lane, but this could save you from half a mile of backup.
Drive a vehicle that even (especially) small children can view and get into the whole of. Otherwise, crossing guards will peer suspiciously at the back of your trunk because it looks suspicious. Those who drive non-secure vehicles win, when Homeland Security is at stake.
Unzip your luggage so customs guards can see your dirty clothing without rooting through it themselves. Those who carry non-secure luggage win, when Homeland Security is at stake.
If you tell the guards you visited Sarnia for Labor Day, at least know that Sarnia has a big Labour Day parade.
But forces are expected at another "Work From Flint Day" tomorrow! Secondary targets are therefore finally in order.
But The Thumb is too much work to conquer in a single day. "Buccaneer Beer Fest" would be easier, but probably not the best idea on a day before work. The best supplemental target may be Flint itself... but that's not terribly attractive on an increasingly hot day on which museums are probably closed.
When already in a beach town on Labor Day, how about some beach time? And Port Huron-Michigan is a beach town of sorts. So, Breakfast of Champions at Quay Street Brewing Company, followed by some sipping of iced tea, wiggling toes in cool shady sand at Lighthouse Park, and watching of pleasure boats in abundance. When toes are kept dry, sand is easily removed!
River cruise boat Huron Lady II operates out of Port Huron, 1 pm every day. Apparently it takes the same route as Duc d'Orleans II from Sarnia. Which is to say, it looks at refineries, not beaches. Just as well the forces missed boarding.
In the end, Port Huron / Sarnia did take up all available time.
Lapeer-Michigan is about twenty miles away from Flint, therefore workable as local lodging for tomorrow. As such it has potential as the day's stopping place, even if it should only offer one hotel and one Applebee's restaurant... Found at arrival, that statement was oddly prophetic. Had choice of two hotels including Best Western, but still only one restaurant open, and it was Applebee's.
Applebees worked out wonderfully, once the staff was made to actually question a parent whose baby had been crying for five minutes straight. The recommended solution is to just remove the creature... but in this case, it just wanted to be held. Go figure.
But missed the Blind Fish Grille , which had no advertising on its walls facing the hotel, and was amazingly open too. By then the forces had dined in abundance, but this venue was made to provide lunch for the next Work From Flint Day. It was made to provide dessert and decaf coffee too, because there were no suitable diners within walking distance.
For this evening, hibernation. Maybe organize the trip photos for pictoro-Dominance, hang out by pool after children have left town, drink decaf coffee from in-room coffee maker for first time this trip, or finally get some reading in. (Or as actually happened... organize photos at bar, visit other bar, then just collapse from dominating half a square mile near a shopping mall.) Good enough.
After-Action Report: Tuesday 4 Sep 2007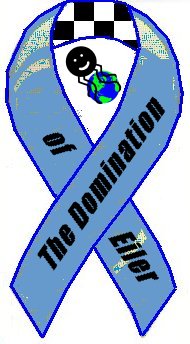 The operation shows these signs of success:
The Domination will admit to these operational shortcomings, though:
Not a lot of books read. The Dominator brought along some old pulpy astronaut fiction about a strong woman, written by the creator of the strongest woman around, "Dark Phoenix" (remember, X-Men 3 movie?). It wasn't compelling. For learning about what women want, it's good to read something actually written by a woman.
Lots of bike riding done, but not across international border. Nation-state governments did not cooperate. But they have security concerns. A bicycle-terrorist could get past Gov barricades easily, assuming he didn't attact helicopters or security cameras on the approach.
But Domination of Eiler forces return triumphant as ever, all praise to the One Maker.
(signed) Dominator S. Eiler, Fist of the One Maker, for the Domination of Eiler.