Domination of Eiler: Home The Declaration of Domination The Dominator
Domination Journals: Typical 1 2 3 4 5 6 Blog.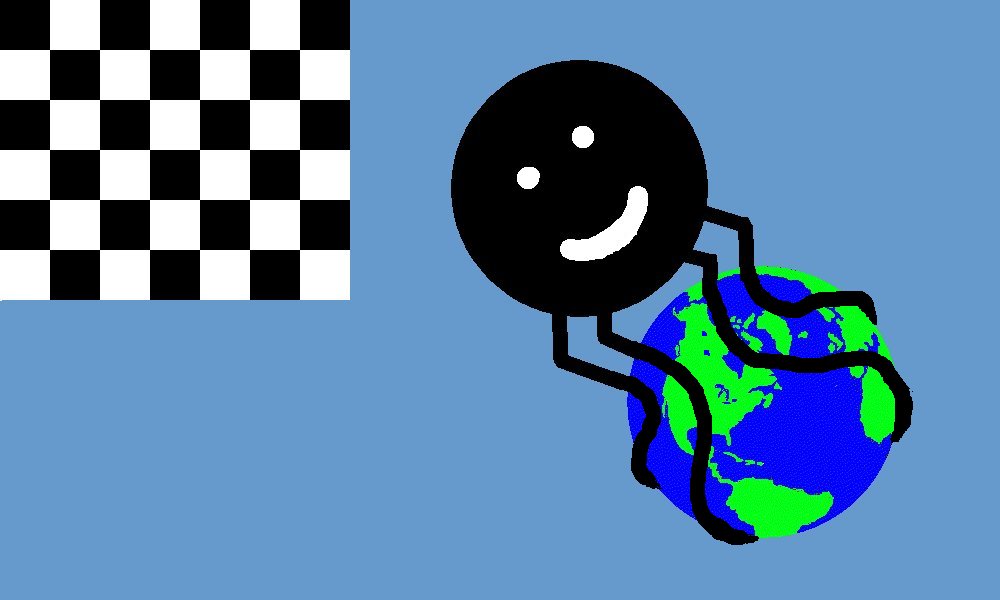 Domination Journal #5
Operation Red Football
Easter Maneuvers and Cavalry Conquest in Illinois, 2005
The Domination of Eiler is joining its coalition partner "Holy-Innocents" in Kingdom-of-Heaven obeisance this weekend. The ceremonies are known as the "Triduum". They involve four services at two churches over a four day period, and so qualify for the term "maneuvers". And these maneuvers are so extensive, the Domination has granted them operational status.
The Domination has designated this operation as "Red Football", in acknowledgement of:
A Sinead O'Connor song about a woman not wanting to be used as a political football.
An ongoing news story about one Terri Schiavo, a brain-dead woman used as a political football.
Relevance to this weekend's obeisance. In his day, Jesus of Nazareth was something of a political football himself.
By chance and command of the Kingdom of Heaven, the Domination of Eiler now works alongside Episcopalians (which is to say, the original Church of England in Virginia, four centuries later) in coalition for Kingdom obeisance. The Domination's choral force is especially vital to the coalition, though the Domination's Bishop-Principal also serves in other ceremonial roles on occasion.
Episcopalian practice includes ritual observances which the Domination finds bizarre, since the Domination leadership's background is closer to Congregationalism - which is to say, the original Puritan Church in Massachusetts, four centuries later. This dichotomy is obvious to all who know how Puritans once took over England and supplanted the Church of England.
But the Bishop-Principal has ruled, any act of obeisance to the Kingdom is obviously not in rebellion against the Kingdom, provided it hurt no one, and may be wholeheartedly participated in.
The Domination Guard force deployed via automobile (due to weather conditions) for Maundy Thursday observance at Innocents-Base Hoffman.
The highlight of the observance was a foot-washing ceremony. Given that the pastor has health concerns, the Domination's Bishop-Principal ruled that exposure of the Domination Guard's feet to the public would be hurtful. The Domination Guard force therefore skipped that ritual this year.
The Domination has some engineering coalition partners who take days off work for Hindu, Jewish, and Islamic holy days. But the Domination Guard engineering force does not observe a similar tradition. The Bishop-Principal has ruled, work is not incompatible with the Kingdom of Heaven, as long as it doesn't directly interfere with obeisance. And vacation usually interferes with obeisance more than work does.
Coalition partners were accomodating to Christian practice, and let the Domination Guard out of work half an hour early. The Guard took the opportunity to eat a huge dinner salad, at preferred provider "Fifty North" in Scumburg.
During dinner, much e-mail was written to certain cyber-coalition partners, using the Domination's massively-equipped cell phone. This cyber-coalition seems to have just now grown past a threshhold which leads to massive traffic.
Deployment continued by automobile to Innocents-Ally-Base Hanover, a.k.a. "Saint-Columba".
The highlight of the observance was Veneration of the Cross. For most people, this involves kissing a crucifix.
Domination forces instead felt commanded to lay down a ceremonial tool of domination at the foot of the cross. One of the church's hymnals was chosen as the cerement.
The Domination's cell phone was considered for the role. But the Bishop-Principal has ruled, cell phones have no place in church service. The cell phone was peace-bonded, of course.
Weather conditions now allow bicycle operation. By command of the Kingdom of Heaven in conservation of gasoline resources (and to avoid high gas prices), this is mandated wherever possible. However, there is a complication.
Maneuvers today and tomorrow require that Domination forces leave Innocents-Base Hoffman no earlier than 10 pm tonight, and deploy to Innocents-Ally-Base Hanover no later than 10 am the next day. Deployment is five miles southwestward - and EilerBase Scumburg is five miles the opposite direction. When combined with Domination-mandated rest time for the forces, this may be impractical for bicycle.
The Domination has therefore deployed the bicycle anyway - and chosen temporary quarters convenient to both churches, from provider "Extended-Stay Hanover". Barracks basic but acceptable, in a charming prefabricated way. It's like a mini-vacation. Coincidentally, the Domination plans another mini-vacation next week.
The Domination Guard bicycle force now rides to secure the temporary EilerBase. (Operational music "Red Football".) Lunchtime mess from provider "Damon's" along the way (thanks for the coupon!), with rest stops at providers "Papa's" and "Time Out" along the Core Territories' Southmarch, plus much writing of recreational web pages.
Church service lasted two hours, as anticipated. Much ritual was observed, along with some inadvertent hijinks involving tired people and inconveniently-placed sacramental equipment.
Much gaiety, drinking of wine, and screeching of larval humans followed, mostly for benefit of those coalition partners who didn't have Sunday morning duties and were therefore done with the massive Easter observance. The Domination Guard, on the other hand, deployed for bedtime. (Operational music "In the Lap of the Gods".)
The Domination Guard was among the few forces which made it into church in time for choir rehearsal.
Church service not nearly so arduous today. An Easter egg hunt followed for the Domination's larval-human citizens, and hors d'oeurves with champagne for the adults. A good and civil time was had by all. Finally, the real operational wrap party.
Return via bicycle, with rest stop in precious solitude at "Kitchen Bar". Venue was thankfully devoid of both Easter buffets and NCAA March Madness basketball crowds.
As ever, Domination of Eiler forces return triumphant, all praise to the One Maker.
(signed) S. Dominator Eiler for the Domination of Eiler.