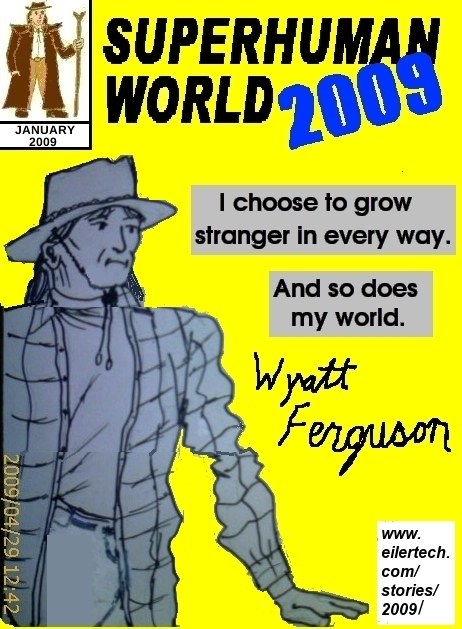 Greeting
Welcome to the Superhuman World web site, dear reader. We superhumans have known each other for decades, but we only showed up in this world in 2005. We've shed our Halloween costumes and we've been changing the world ever since. For example, one of us is now your United States Vice-President. If you care about background, you may want to follow this link to the really quick version of all our stories. If you just want to jump in, just keep reading.
Maybe this year's story won't be worth telling for once... Yeah, right. The intensity is not backing off, and the stakes are rising. So I'm still keeping track.
As I open the web page of Superhuman World 2009, it's the 23rd of January. This story has now insisted on spilling onto the Web, in a very literal way.
(signed) Wyatt Ferguson.