The League of Extradimensional Mightyfriends. I've been building a multiversal alliance, and now it's ready for action.

Me in the Marvel Universe: The End. Well, things went a little bit wrong during that last campaign of mine. Now, I have to pay the price. Yes, it's the Last Me in the Marvel Universe Story.
---
Wave 4:
After The End. By rights I should be dead, but here I am still alive. I often find that even after the worst has happened, life goes on. Here we go again.
By rights I should be a normal basic powerless human. But I still have a ratty old trenchcoat that flies. I get a chance to try it out, when I'm visiting a shopping mall with my relatives. It gives me a good chance to ditch them for some private quality time. (24 September)
By rights I should be forgotten by now, since I've been away from home so long. But that's not how celebrity works... and I actually am a celebrity of sorts. Soon after I get back, I get a bunch of offers.

I get to sing a duet with Kate Bush, who's been kind of hidden away herself for a while.
I get to be in one of those new reality game shows, in Hawaii. Unfortunately, it involves running, and I'm kind of lame (literally) in that respect, so even (especially) a young Hawaiian woman can beat me. But I still get on TV, and I still get a free trip, and I still get paid. I got used to not needing money to live for a while... but that was somewhere else.
I get to appear in a talent show, putting on a skit with antique pogo sticks that move themselves. But they're actually being moved by a young telekinetic woman. When the actors' union learns about this, they put on a protest, until the woman signs up for the union and pays her dues. (5 October)
I get to meet a white South African superhero called "Patriotic Homeland". He says he'd rather die than be defeated. Where do they find these people? (11 October)
I get to lead the second annual Silly Days Are Here Again parade, which the silly town of Lexington, Virginia is hosting this year. Surely, they let me be Grand Marshal; after all, the parade was my idea.
I even get invited to the White House! As the parade Grand Marshal, I get to shake the hand of President Rodham and her predecessor President Bush.

I even get to help a Navy crew when an alien ship crash-lands on the White House lawn. Boy, the aliens look like Klingons. Though I suppose they must really be Caladrians. I've actually spent some time learning about aliens.
And the Navy guys act like particularly macho lifeguards, especially since the ex-President who's here was a Navy man; the Navy crew even tries to lift the alien ship by hand. It's like a particularly bad episode of Star Trek vs. Baywatch. (25 September)
But I manage to bring the situation under control. The aliens know our planet, and I know how they know it, so that gets us talking until the professionals arrive. Naturally, I'm shoved aside then... with two Presidents still watching. Oh well.

By rights I should be obscure... but I still have a history. In fact, people are nosing around to find what my involvement was in Plan Joab a couple of years ago. So, I have to lie low somewhere. So, I attend a family reunion in an old house. Suffice it to say, my siblings and cousins are about as annoying as ever. (9 October)
By rights I should be unemployed... but there's still a demand for software engineers who can handle the bizarre jobs. In particular, the Indianapolis Motor Speedway has a set of automated street sweepers which are out of control; eight of us have to walk in front of them to steer them towards the garages. Judging from the women's backsides afterwards, it's a dirty job. (17 October)
By rights I should have nothing more to do with superhumans... but I still have a good reputation for working with them. So there's this one vigilante in New York City, named "Bandolier", who hires me to gather intelligence on a super-speed villain named "Dynamo Hum". I told Bandolier that I'd rather not have anything to do with superhumans, but that just made him all the more eager to hire me.

Anyway, I find out the super-speed has changed hosts; it now lives in a clean-cut, polite young man named "The Hurrier". So I call off the hunt. (26 October)
In short, it's back to life as usual, just minus the Marvel Universe stuff.
The Boys of November. Just like everywhere else, companies form up baseball teams and play ball where I live. But where I live, we have superhero companies.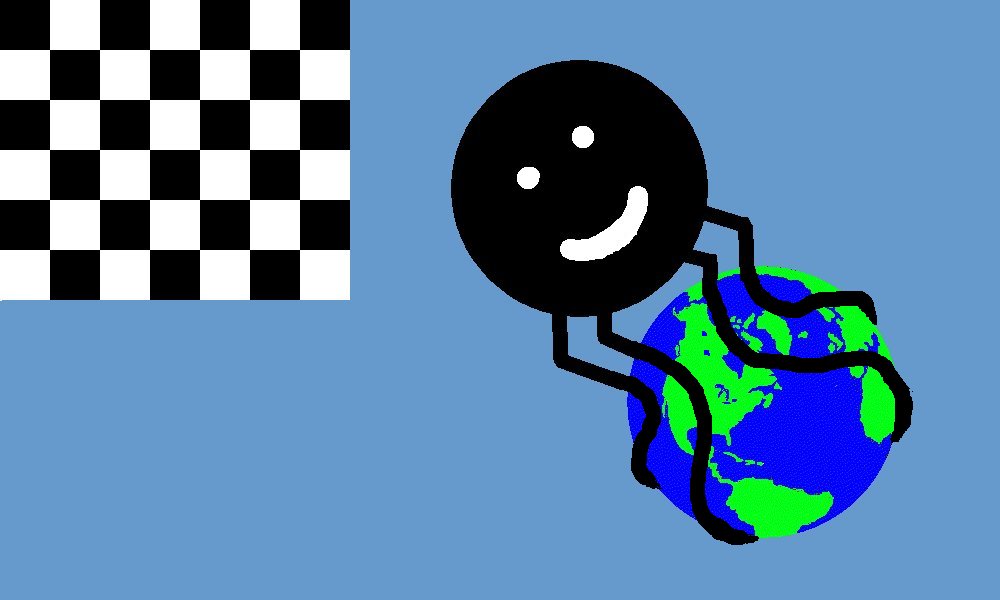 Buying the Farm. As much as I'd like to attend that big superhero baseball game, I've got another job to do. I still have allies here, and they still need my help, out on a farm.
The Brotherhood of Evil Minions. To help save the farm, I have to march on Washington, D.C., at the head of a militia force, beneath the banner of the Brotherhood of Evil Minions. Thumbs Up for Evil!
---
Wave 5: It's DuoPolarity time again! Uh oh.
DuoPolarity: The Convention. After all those years of raising a family, my brother Calvin's running a role-playing game at a convention... and it's DuoPolarity, the infamous universal merge! I just gotta go see that. (11 December)