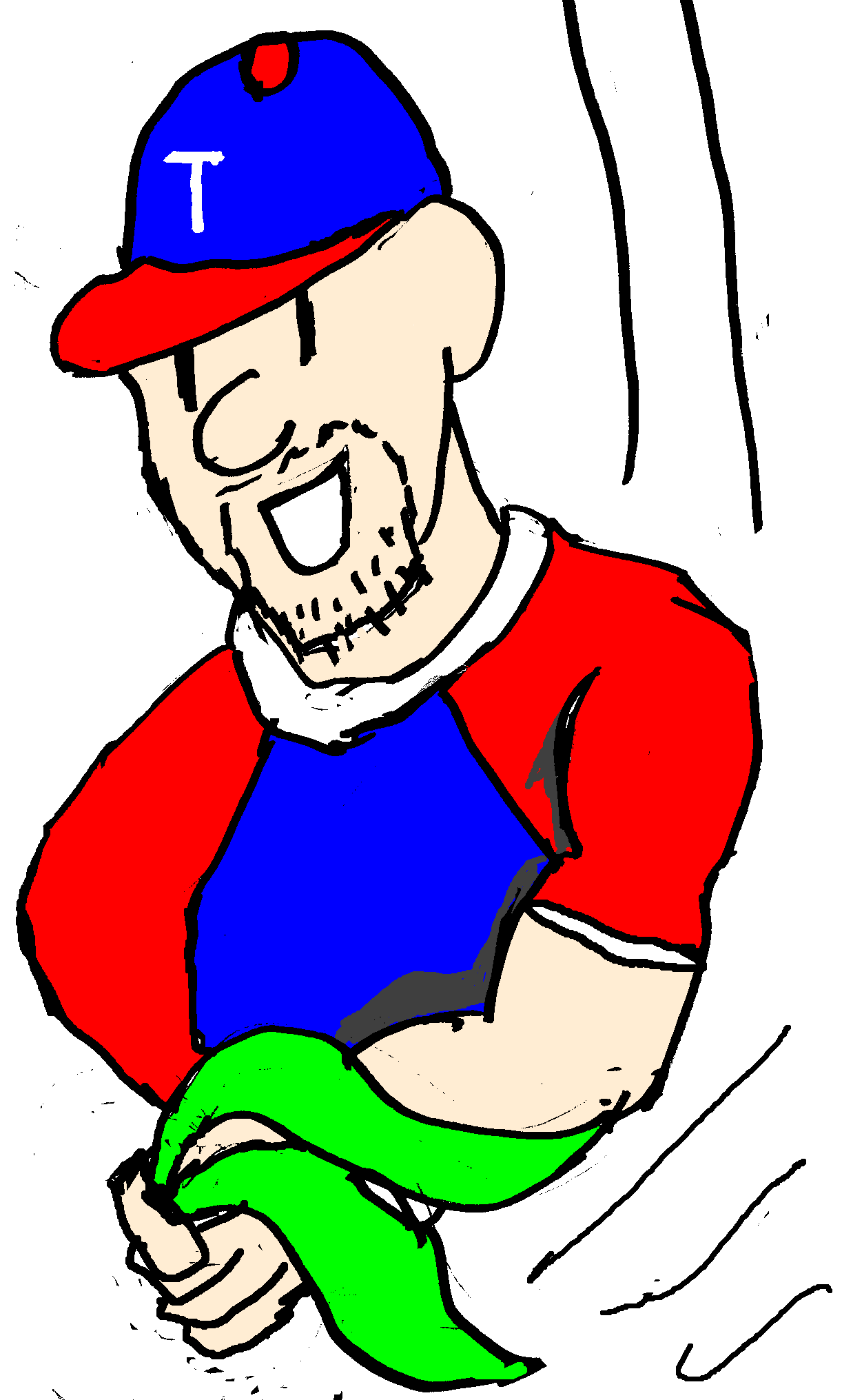 History
The title "Toledo Torpedo" roughly translates as "Shadow Warrior of Generations". The original Toledo in Spain was known as "City of Generations". The original "torpedoes" in the U.S. Civil War were land and sea mines. Those were rightfully termed as "shadow warriors".
Patrick's grandfather was a Toledo Torpedo before him; he passed on the oral history as it exists. Toledo Torpedoes go back at least two millennia. Patrick's grandfather told of a Roman hero called "Toledus Torpedus". Torpoedoes and the cities of Toledo do not go back that far. But Toledo, torpedoes, and the Toledo Torpedoes may have been named after something even more ancient... An ancient Hebrew warrior "Toledoth Torpedoth" has appeared in the modern age.
Patrick went through a rough patch while growing up.
He was accused of killing a little girl by a slurpee machine in a 7-11 store, while he was robbing it. The girl was later found alive and well, outside the store. (Similar to many "Amber Alert" situations.)
He had a young accomplice then. That boy was without superhuman powers. The boy has been referred back to Child Services in Toledo.
Patrick got inducted into the "Reality House Powernaut Edition" reality TV series in 2008. His history was basically pardoned then.
Patrick's history since 2008 is unknown. He's likely to be on the apocalypse world of Earth 2020 by now, though.
---
Personality
Patrick sees Power School as an opportunity. He's doing anything he can to fit in to it, including cooperating with his rival classmates. But he has still beaten them all in Power Class, with his "shadow warrior" powers.
---
Powers and Abilities
The Toledo Torpedo has normal human strength. He is not actually invisible. He is properly termed, a shadow warrior. He has the autonomic mental ability to divert people from looking at him. He fights at the level of a decent street-fighter, with some improvements after training with Coach Powernaut.
The Toledo Torpedo does not feel pain.
Patrick is (ironically) sexually impotent.
---
Appearance
Patrick wears regular street clothes of an informal sort. He loves to wear Toledo Mudhens apparel; he always wears their hat in public, including at school.
---
Publications
---
Author's Notes
The Toledo Torpedo is a rare guest-character in the Powernaut's world. He entered into the story background in 2008. So he has led the candidate-heroes into the Reality House series.

Nowadays with social media, I can go into bars and make friends online with my bartenders. (At least I can where bars aren't closed.) But in that day before social media, I never learned my bartender Patrick's last name. I just want to say to Patrick, your character lives on.

(signed) Scott Eiler, 18 May 2020.