A Domination-grade loft has been occupied at Fox Briar Inn downtown. It has free in-room laundry, and the smallest chamber there rivals the Great Hall of Eiler in size.
No Bibles in the room, but the bookshelves are stocked with goodness. A biography of General Logan now accompanies the Dominator around town.
Ohio River view was offered but declined, because one can just as easily walk a block, sit by the river, and carve the new hiking sticks.
Stick-of-Metropolis is apparently made of beech, which carves like peeling potatoes; now it just has to age a bit before finishing. The apparently-hickory Stick-of-Paducah is next, and might take a while.
The sticks take turns accompanying the Dominator around town, so as to provide a standard for the acquisition of new sticks, and themselves be ready for recreational carving at any time. Natives don't seem to be intimidated, possibly because the Dominator has his "Goofy White Voyageur" aspect on for this mission.
Now that Paducah is sheltered by the Domination Effect, the weather is calm and sunny. But bar patrons say, they knew the recent ice storm would be bad when Jim Cantore from the Weather Channel came to town to broadcast live.
As for how the patrons talk... The Dixie accent is widely present in town. In some venues, one finds a stereotypical "artist" accent too. The natives of Paducah in turn have yet to guess the Dominator's own weird accent - and many have asked. Most people guess Britain. (In Britain they guess Belgium.) The real answer is "Indianapolis with massive speech therapy at an early age".
Paducah, Center of the Universe. See also:

"Owensboro! Evansville! ... Paducah!" Thus runs the mighty Ohio River, according to the orientation film at the River Heritage Museum. ("Ohio" = Iroquois word for "Beautiful River", according to same film.) Said museum is also home to:
A simulated flood diorama. On the plus side, it uses real water. On the minus side, the Tennessee River runs backwards.
A live river-cam, with a week of storage. Who says the Dominator missed sunrise?
A barge simulator, hard enough to stump a couple of self-proclaimed professional pilots. But one's wife brought the barge to the lock safely. The Dominator timed out while waffling in the river - but unlike the professionals, he didn't crash.
A gift shop with cheap logo merchandise. The museum is changing its name to "River Discovery Center", because museums are boring and Discovery Centers aren't... Whatever. Provisions were obtained to replace an undersize umbrella, a missing Connecticut tote bag, and an Iroquois baseball cap that shrunk way too much in the wash.
The National Quilt Museum submitted quilts. In honor of famous Kentucky resident Abe Lincoln, they even had Lincoln-era quilts in stock.
Before one makes fun of quilts, one should consider what it takes to make one's own. Apparently the museum challenges teams of high schoolers to make their own quilt squares.
The Domination of Eiler has had quilting recommended to it, to preserve things like the logos from shrunken Iroquois baseball caps. Still, it chooses to express its own creative manaical tendencies by whittling wood instead. (Not carving, technically; in the quilting store they know the difference between carving and whittling.) The Stick of Paducah is thereby taking an increasingly useful form.
Other museums submitted nothing, being closed January and February. The famous Lowertown Arts District also submitted nothing, except one foul-mouthed driver who wasn't used to bicycles on her road. Have fun with the tourists this weekend. (Admittedly, the Dominator does not usually browse galleries which try to sell art, so bypassed several here.)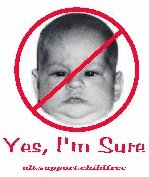 Downtown Paducah submitted finest dining, but few taps which serve any U.S. beer better than Killian's.
In half the restaurants, one may announce a quest for the finest draft beer in town, and quickly be referred elsewhere. The Dominator amused himself this way in several restaurants.
Of those restaurants in town which have lounges (with a bar): most may admit the Denny's sort of family-dining crowd, complete with the little kid who screams - in which case, why call it a lounge? The Dominator had fine dinner in one of these, but took half of it home for breakfast when patrons started crying. Why have a finest hotel room, then put up with crap in restaurants?
Only "Max's Brick Oven Cafe" beat these stereotypes; it had most of the fine beer taps too. There will still be kids in front, but ask for the well-hidden lounge in the back! Maybe someday they'll even serve beer in something larger than those cute little pint glasses.
Meanwhile, the fancy inn booked itself solid for the weekend, with young lovers who want to see artistic Paducah for Valentine's Day. Other hotels are said to be booked solid by mercenary professionals who have chainsaws.
Bike repairs have been semi-accomplished - with the help of the Domination's own stockpile of duct tape and Water Dispersant #40, plus advice from Paducah bicycle repairmen who were busy and sick and the dog ate their homework. Car repairs are on track to happen before leaving town, provided the Dominator can deliver his car to a nondescript garage, trust them to have gotten the right part in and not whine about how rusty the underlying structure is, and amuse himself on bike in Paducah for three more hours without the bike breaking down again. Dread Lord of the Domination, Give Power!
---
The good things about Paducah cover a multitude of sins. Particularly the fancy hotel room. And Paducah is fun - but not as much fun as the Quad Cities. Paducah barely has a few square blocks of fun, at least this time of year. At least three of the Quad Cities can each match that. As such, Paducah's hype is overrated, until they can fairly say "We're More Fun Than The Quad Cities!"
Therefore the Domination now senses and proclaims the judgment of Heaven upon Paducah. (No, the judgment isn't storms; everyplace has storms.) The native-born, the migrant artists, the tourists, and the relief workers, are now sentenced to endure each other.
The Dominator enjoyed your town, and he supports you in your time of trial - literally, in a financial sense, in a way no "United States" politician will. But he's getting out before the next tourist storm.
The "Land Between the Lakes" shows some promise as a weekend destination short of Nashville. But really, the Dominator should hole up in a truck stop somewhere, ideally next to a Hooters. Nothing says "I Love You" on Valentine's Day weekend less than a truck stop. Not even Hooters.