| | |
| --- | --- |
| Travelog of Chicago and Northeast Indiana, 2008 | |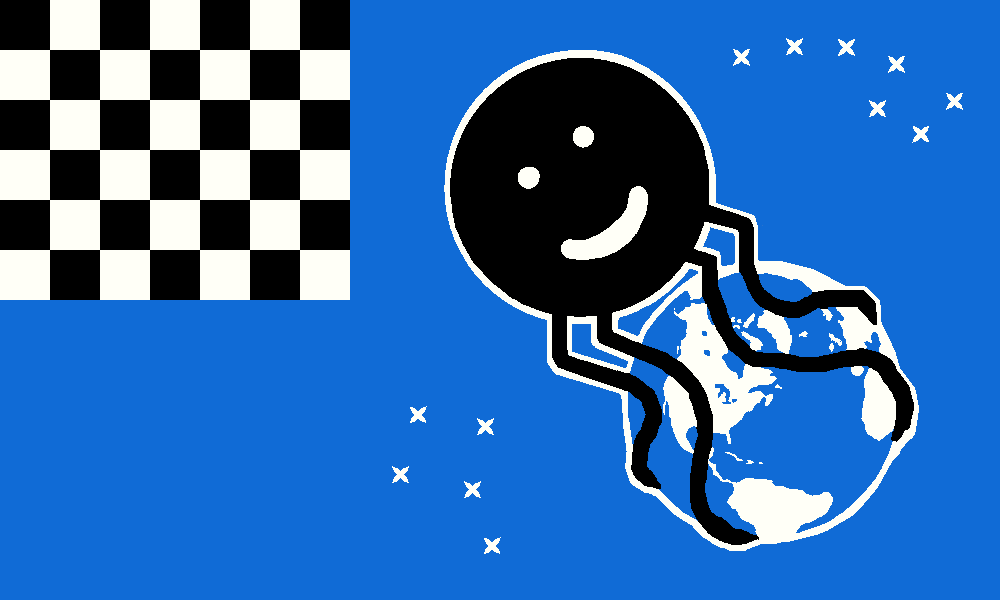 Domination of Eiler: Home The Declaration of Domination What is the Domination? Latest Fiction The Dominator
Journals: Typical; ('04) VT WI WI IN; ('05) IL MO WI WI; ('06) IA IL MI WI WI WI; ('07) ?? ON MI; ('08) <!a href=../journal/journal18.htm> IN MI.
Blogs: ('05) 1 2; ('06) 3 4 5 6; ('07) 7 8 9 10 11; ('08) 12 13 14 .
Domination of Eiler Journal #18: Operation Mad Anthony
---
What Is the Domination of Eiler?
---
In one sense, "The Domination of Eiler" is a political entity modeled upon the Holy Roman Empire. Which is to say, it works through national and local political entities, but transcends nation-state boundaries. You may already be a citizen without knowing it!
In another sense, "The Domination of Eiler" is a pen name for an amateur but very prolific web journalist. Perhaps you may enjoy these travel writings, given this simple guide:
The Domination of Eiler is led by, of course, the Dominator.
Its chief military force, and bodyguard of the Dominator, is the Domination Guard.
The Domination's world headquarters is now in Lansing-Michigan. As such, some nearby areas in the North Eileranian heartland are targets for Domination patrols. Northern Indiana is among these.
It's spring vacation time, including a three-day fitness convention in Chicago-Illinois. The question is, what else to do for a week?
Chicago will get its fair share of spare time. The Blue Man Group has already arranged a performance for the Dominator. The Chicago Historical Museum will also get a state visit. But Chicago eats up enough vacation time as it is.
Muskegon-Michigan was considered for additional spare time. But until the ferry boat to Milwaukee starts running (start of May), it's kind of a dead end.
The other option is Fort Wayne-Indiana, which actually has a museum or two. It is now the lead target.
Fort Wayne was not considered such a great prize as to require a Friday night head start. The expeditionary forces departed from the Great Hall of Eiler in Lansing-Michigan in decent order on Saturday morning. (Operational music "I Ain't Got No Heart".)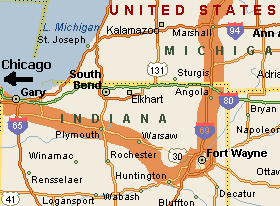 Day 1: Saturday 29 Mar 2008
Auburn Day
On the way to Fort Wayne, a tourist brochure of Auburn-Indiana was conquered. Brochure claims that Auburn has seven museums - which is roughly one museum for every 2000 residents. Decided, worth a visit. The town ate the whole day.
A famous "Duck" amphibious assault vehicle, in the Kruse Automotive and World War II Victory Museum compound. See also:
Hicksville and Proud Of It. An actual town named Hicksville is just over the Ohio border.
A discount CD was conquered at the Country Lane General Store. Petula Clark now submits her greatest hits to the Domination of Eiler! Cute decorations and antiques also available, but bypassed.
The Mad Anthony Tap Room submitted lunch and dinner, plus bock beer and raspberry ale. Many other dining options exist, but no others with their own beer - or at least not shipped in from the Mad Anthony Brewing Company in Fort Wayne. (Mad Anthony Wayne was the U.S. general who founded Fort Wayne.)
The leading museum in town is the Auburn - Duesenberg - Cord museum full of antique automobiles. This was bypassed in favor of the Indiana Air Museum full of airplanes and WWII memorabilia, and the Kruse Automotive and World War II Victory Museum compound, full of specialty road transportation and WWII memorabilia. (The compond counts as two of Auburn's seven museums. The James Dean Hall and the Philo T. Farnsworth TV History Room there are free with admission to the others.)
Most if not all museums in Auburn-Indiana have motorized content. Sadly, the local historical society is closed until April, so can't verify if it's a clean sweep for internal combustion.
Barracks at the Comfort Suites. Cheaper on weekends; Auburn-Indiana is more of a business town than a tourism town. The Domination of Eiler loves to conquer places like this.
Dessert at Applebees. Key card from the hotel gets you 10% off food - in this case, 20 cents off a $2 mini-dessert. Whoopee.
Day 2: Sunday 30 Mar 2008
Fort Wayne Day
Before leaving Auburn, the Kingdom of Heaven was honored alongside the local Presbyterians. Service was so Protestant-traditional it was almost painful. Pastor spoke about feeding the poor, though the church had nothing on the schedule which would actually feed the poor.
Next target is Fort Wayne, 20 miles away. Troops arrived at about noon. This being Sunday, the Lincoln Museum opens at 1.
Intervening time was spent looking for lodging and restaurants downtown. Three barstool-based restaurants were found - all closed for the day. "Old Gas House Saloon" might be open, but no single restaurant can carry an entire vacation day. No other open restaurant is fancier than a family-style buffet. Given that, downtown lodging is plentiful but irrelevant. Fort Wayne just earned a spot on the Sunday Dead Page!
Therefore retreated to north side of town to establish EilerBarracks at Country Inn and Suites, then back downtown. Rain closing in, so went by car.
An aggressive invasive species is infesting Fort Wayne's hothouses. See also:
The Lincoln Museum was more Lincolnriffic than any place outside Springfield-Illinois. Free admission; in fact, they'll give you a souvenir penny to come in!

The main attraction of the museum was, some obscure pictures of Abe Lincoln where his hair is combed a bit differently. They're very proud of their Lincoln artifacts, though.
Mr. Lincoln's link to Fort Wayne is, his funeral train passed through. Apparently the real reason there's a Lincoln Museum here, is the world headquarters of the Lincoln Life Insurance Company.

The Fort Wayne Biological Conservatory was lovely, but overrun with invasive growing fauna. Humanoid children, that is. The subspecies known as "shriekling" or "yard ape" is especially pervasive here. The conservatory's three hothouses includes one dedicated to small humanoid vermin, but the invaders can be seen everywhere in the compound.
Other attractions include a historical museum and a firefighters museum. Closed on Sunday, of course. Maybe tomorrow.
Sunday dinner at a chain-based restaurant near a strip mall. Best dining in Fort Wayne! Then hibernated at hotel, with help of a hot tub and Teenage Mutant Ninja Turtles on cable TV.
Day 3: Monday 31 Mar 2008
Huntington - Warsaw Day
Huntington-Indiana is one more county south, 20 miles away. And it has a target of opportunity: the Dan Quayle Vice-Presidential Museum! Plus a couple more museums and parks. Open Monday? We'll soon find out. But first, Fort Wayne has some attractions that open on Mondays!
The Fort Wayne Historical Museum can say Mad Anthony Wayne slept there, because they have his folding camp bed. They also have the history of their town since the Ice Age, of course; primary reason for existence, canals and industry. Plus they have a jail in the basement, with authentic jail graffiti: "A Man's Ambition is Mighty Small to WRight his Name on The Jail House Wall".
Fort Wayne is named after Mad Anthony, but also after the fort he built. A historic reproduction-fort is nearby. Its buildings are locked this time of year, but one can still walk in the central stockade area.
Chose to skip the Fort Wayne Firefighters Museum and the Mad Anthony Brewing Company, because the battery of the Flagship Automobile of Dominance was getting cranky at doing the job of a bicycle. Instead, Huntington's attractions got their fair chance to be dominated.
Dan Quayle Vice-Presidential Museum - open 7 days a week. Full of Dan Quayle memorabilia, but also history and souvenirs of every other Vice-President! If you like that sort of history, this museum will take up twice as much time as you might expect. Which is to say, 90 minutes instead of 45.
Huntington Historical Museum - open Tuesday - Saturday.
Forks of the Wabash Historical Park - this time of year, open by appointment only.
Hotels and restaurants, about what you'd expect 20 miles from the nearest interstate highway.
Next target, Warsaw-Indiana; this time, 30 miles. but otherwise it has hotels and restaurants.
Inside The Party Shop is hidden an Ornament Museum, one of every Xmas ornament Hallmark ever produced since the 1970s when they started making ornaments. Fun ornaments start around 1991.
Warsaw has plenty of hotels and restaurants, including yet another Comfort Suites and yet another Mad Anthony Tap Room. It's just like Auburn, only bigger and with fewer automobiles in museums.
Nearby Winona Lake is a resort town which has seen better days, but only in a manner friendly to Christian seminarians. Nowadays it's a combination of Fancy Places (but no dining counters!) and working-class lakefront cottages. Forces defied a rainstorm to move through the town, but occupation was deemed irrelevant.
Down time at Ruby Tuesday restaurant near hotel, and at hotel pool and business center.
Day 4: Tuesday 1 Apr 2008
Transit Day
This day is allocated purely for the three-hour drive into Chicago from northern Indiana. Down time therefore abounds.
Before checkout, helped avert another meltdown among a certain set of professed-Christian allies. What is it about April Fools Day that often brings this on?
Highway transit to metro Chicago was hectic but without incident. EilerBarracks quickly established at Chicago O'Hare Garden Hotel, which is really just an old Holiday Inn that is no longer sanctioned by its parent chain because it's rundown. It's also surrounded closely by major roads; three out of four sides of the hotel have a close view of a very congested interstate highway plus elevated trains. Plus it's near the second most evil airport of the Western Hemisphere, so every room is under an airplane landing path.

Unfortunately, paid for the room in advance through a major website whose name rhymes with "Orbits", so couldn't just go find the cheap hotel two miles away that actually has quiet rooms. Instead, after three attempts, made them give a room with no highway exposure. Then prepared to barricade the window with blankets.

Hanging around this hotel is not something that will be done just for fun. Therefore paid Palatine-Illinois an early visit, to stow some goods at the Continental EilerWarehouse and have lunch at local brewpub.
The rest of the afternoon will likely go toward the local restaurant at O'Hare hotel, which is Hooters. A bike ride is possible, but not advisible during rush hour.
Also reconnoitered the neighborhood on foot. Some other restaurants exist, the high point of which is Outback. More important, the Chicago rapid transit stops here, which will come in most handy tomorrow.
Day 5: Wednesday 2 Apr 2008
Chicago Day
Hotel was good enough to allow sleeping in until 9 am, or 10 am in Michigan time units. (Complimentary fresh fruit and corn flakes until 11!) Good thing, too; today's going to be a long day. Longstanding Chicago targets will finally submit to the Domination of Eiler.
Deployed downtown and then up the lakeshore on Chicago transit authority trains. Slow and crowded, apparently due to ball game today. Other passengers surly, at least those not going to the game. But life quickly improved off the train.
Lunch at Corcoran's Grill and Pub in Chicago Old Town. Specials abound; ask before ordering.
The Chicago History Museum looks like it will take the whole afternoon. Good; that's all in the plan. (Just under 2 hours. It's much smaller than it looks on the outside.)
The Briar Street Theatre is another 1.5 miles north. Might walk it just for fun, and get dinner and coffee on the way... yep. Thereby were the Lincoln Park Zoo and Conservatory raided. $12 parking for those who drive in, but free admission!
The neighborhood has lots of quirky neighborhood places. Parrot's Bar gave an adequate and wonderfully quiet dinner. Big City Tap looks ready for a big crowd later, but it was a very quiet venue for after-dinner beverage.
The Blue Man Group plays at abovementioned theatre. No difficulty in claiming a ticket; they even assigned an aisle seat without even asking! And discovered, there are enough Blue Men on the roster to hold simultaneous concerts in eight cities worldwide. Didn't you always figure?
City bus #74 may give a shortcut to avoid some slow trains on return trip. Buses every half hour, presumably at set times. A $5 pass gets one onto all the buses and the trains for one day; compare and contrast with $2 for a one-way train ticket. (Actually missed the bus by 5 minutes, so took trains back.)
Day 6: Thursday 3 Apr 2008
Palatine Day
Here starts the regular business of the Domination of Eiler in Illinois.
CDs were swapped out of EilerWarehouse for entertainment purpose of six more months in Lansing.
Contacts were maintained at comic book store, thrift store, and purveyor of chicken wings popular with engineers.
Journal was left alone, having been written in advance after the unpredictable part of the vacation was over.
Day 7: Friday 4 Apr 2008
Fitness Day 1
... No need to change yesterday's journal.
It's fitness convention time at IDEA WindyCon or whatever they call their Chicago convention. Took copious notes at the con three years ago. With few exceptions, these notes are good enough for this year's episode too.
Ran across a fitness professional of Palatine-Illinois already - the one who used to employ the Domination Guard aerobics force. No professionals of Lansing-Michigan encountered here yet, but at least one MSU graduate has come in from Ann Arbor-Michigan.
Statistics now say, 17% of U.S. residents have a gym membership; one tenth of these, or 1.7%, actually makes good use of them.

Based on personal experience, one tenth of these might enjoy a group fitness class, and one tenth of that might instruct these classes.
One of every fifteen instructor-trainees here today is male. Which is where the Domination of Eiler leadership fits in. That is just one respect in which it is exceptional.

One paid presenter shared a meaningful Hoobastank song with the class, along the lines of "Have you done all you ever wanted?"

This reminded the Dominator of that Irish pub from two days ago, where they played a new version of "Comfortably Numb". Which reminded the Dominator of how he and his generation, instead of trying to have "its own Woodstock", tore down the Berlin Wall with chisels and played Pink Floyd songs to commemorate the occasion. The generation before it could only watch and shrug.
Too bad multiple factions of the previous generation kicked off one more set of wars in southwest Asia shortly after. There's still some cleaning up to do after them, and after their descendants who hold the same old grudges and the same old dreams of unrealistic world domination.
In the realm of realistic world domination, there's still more to do. Like "Go to Alaska". Or "Live in a deconsecrated church"... oops, the Great Hall of Eiler already occupies one of those, as revealed by local research via the neighborhood association. This side of Alaska, it's hard to top what the Domination of Eiler has accomplished already.
So, life plans in the Domination of Eiler do not include the phrase "All You Ever Wanted". If the One Maker so wills, he will continue to grant more acts of world domination than the Domination of Eiler could ever dream of.

Another paid presenter led a visualization exercise, wherein students all rode their stationary bikes somewhere wonderful, like unto home but with no children. Immediately afterward, one person rode his real bike to a wonderful dinner, at a brewpub where a barmaid from nearby Scumburg recognized him because he used to go there so often on bicycle.

... Once again there is exactly one bicycle parked at the fitness convention site. Once again it is the Mountain Bike of Dominance. Once again, paid professionals talk about fitness while the Domination of Eiler lives it.
Tried to catch up with comic books after dinner. But "Badger Saves the World" was looking less dramatic than real life in the Domination of Eiler.
Day 8: Saturday 5 Apr 2008
Fitness Day 2
See Fitness Day 1.
Saw one injury among the student-instructors. Paid presenters talk about keeping the exercises safe for the general population, but they don't always do that at conventions. More often they overcrowd a conference room, give instructions like "Double Chaisse Mambo Reverse Chaisse Pivot!", and expect people to move in the same direction and not trip.
Day 8: Sunday 6 Apr 2008
Homeward Day
Morning like unto Fitness Day 1. Afternoon on road. For evening, shoehorned one more hotel stay in. Regular employer can spare a couple of hours time tomorrow while the Domination expeditionary force takes a vacation to recover from its vacation. Michigan target Coldwater or Battle Creek will hopefully provide one last restful full-service venue. (Comfort Inn of Battle Creek got its chance. Not the fullest of service, but restful enough.)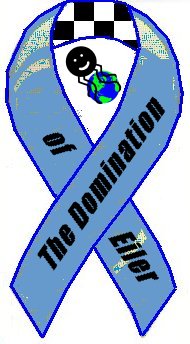 The operation shows these signs of success, to which Indiana and Illinois both contributed:
The Domination will admit to these operational shortcomings, though:
But Domination of Eiler forces return sore but triumphant as ever, all praise to the One Maker.
(signed) Dominator S. Eiler, Fist of the One Maker, for the Domination of Eiler.